The winners of this year's Prevention 1st Fire Safety Poster Contest got the word out about important steps to take when the smoke alarm sounds: Get out right away, don't go back inside for anything, and call 9-1-1 after you're outside.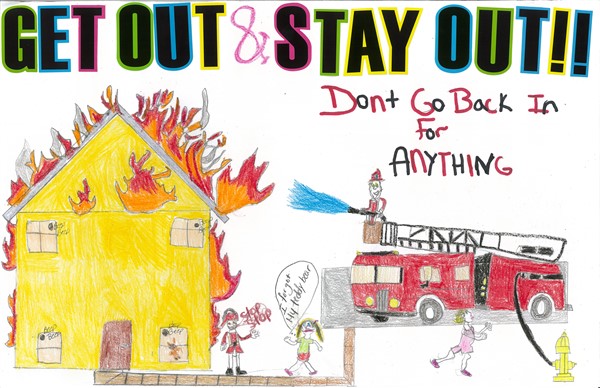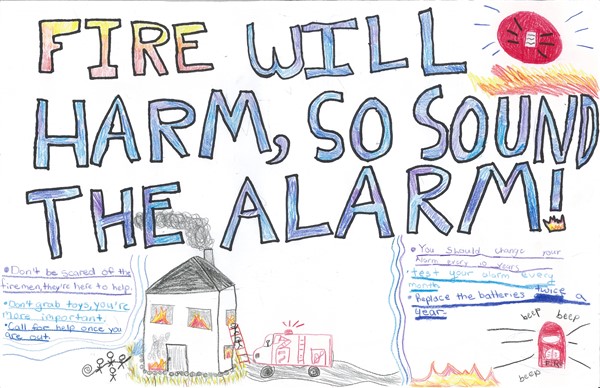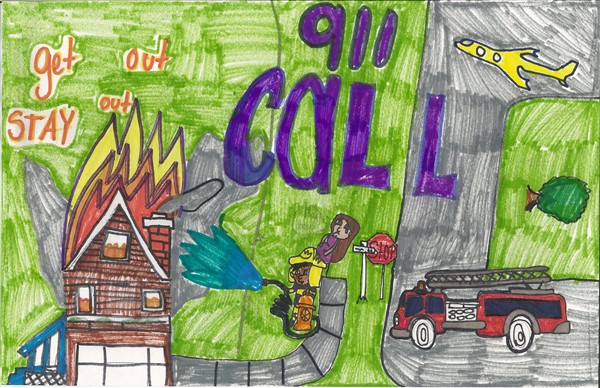 First-place winners:
K-2nd Grade:  Abby Flagg, in Mrs. Erikson's 2nd grade class at Honeoye Falls Manor School
3rd-4th Grade: Finley Neenan, Emilia Bennett, Jenna Lawrence, and Sarah Smith, 4th graders in the classrooms of Mrs. Roberts, Miss Balseca and Mrs. George at Honeoye Falls Manor School, teamed up to produce their winning poster
5th-6th Grade:  Cailee Pickett, in the 5th grade and taught by Mrs. Lombardo, Mrs. Boccardoat and art teacher Amy Graham at Abelard Reynolds School No. 42.
Honorable mentions went to 3 students at Abelard Reynolds School #42–Julianna Perez in Mrs. Bell's 6th grade class, William Cody in Mr. Bissell's 5th grade class, and Darius Balkum in Mrs. Taylor's 4th grade class–and to Meaghan O'Brien in Mrs. Fleming's 2nd grade class at Honeoye Falls Manor School.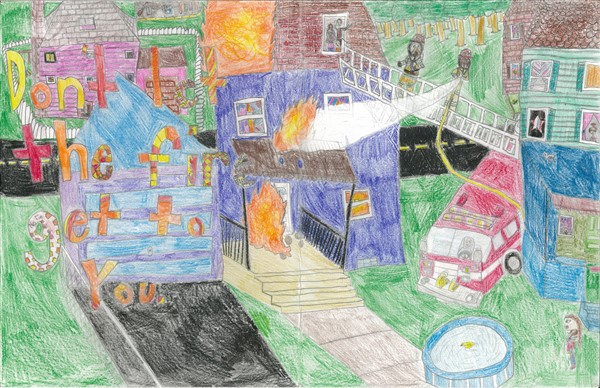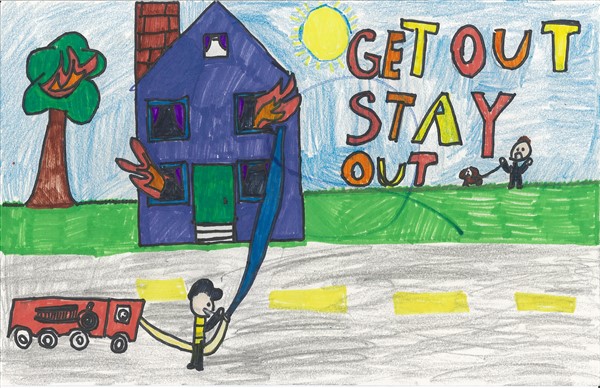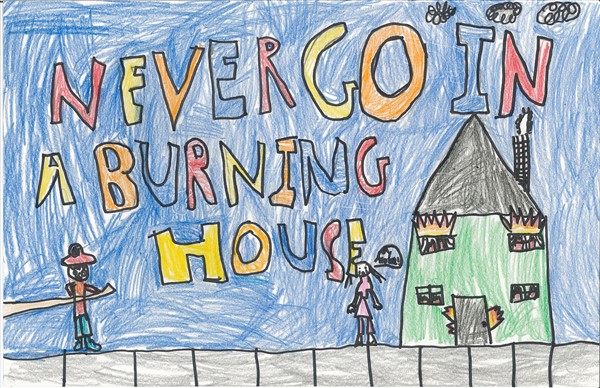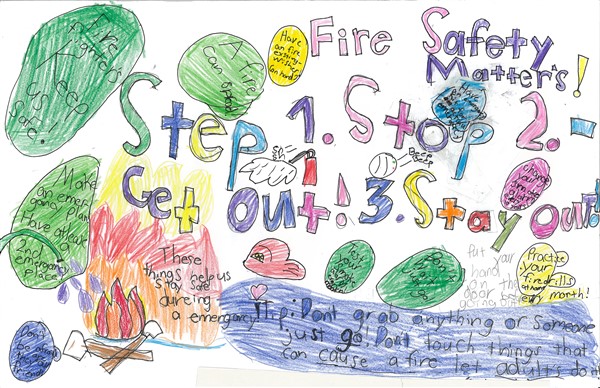 In addition, two poster artists won a random drawing for a ride to school on a fire truck: Alli Falzoi in Mr. Wilson's 3rd grade class at Honeoye Falls Manor School, and Mayeli Rivera in Mrs. Vanegas' 3rd grade class at Pinnacle School No. 35.
The winners and honorable mentions will be on display at the Children's Center in the Central Library of Rochester and Monroe County, at 115 South Avenue. Additional exhibits will be at: Monroe County Office Building; Rochester City Hall; Canandaigua National Bank; Marketplace Mall; The Mall at Greece Ridge; Greater Rochester International Airport; Rochester Museum and Science Center
Our thanks to this year's poster judges:  State Senator Joe Robach, Rochester City Schools Commissioner Beatriz Lebron, Rochester Fire Marshal Christine Schryver, Monroe County Fire Coordinator Steve Schalabba and the Memorial Art Gallery's Sidney Greaves.